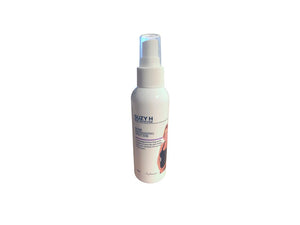 Suzy H Rose Spritzer Spray is a hydrating / moisturising spritz containing pure rose geranium oil and ceramides for a healthy skin barrier to help repair damaged skin.
It also has soothing cucumber extraction, witchhazel, bisabolol and grapeseed sterols to make the skin feel smooth and soft To use : Spritz over clean dry skin morning and evening or any time skin feels like a 'pick me up'.
Spritz over clean dry skin daily before serum of choice.